Fund Raising
Every year the President selects a charity to be supported during the year. Fund raising takes place all through the season but Open Competitions and Presidents' Day are important contributing events.
In 2018 our target was to raise funds to install an automatic defibrillator machine at the Club. This was successfully achieved and a dozen members have been trained in its use.
Our President has selected Forgotten Veterans for 2020, a local charity based in Fort Cumberland, supporting former servicemen and women.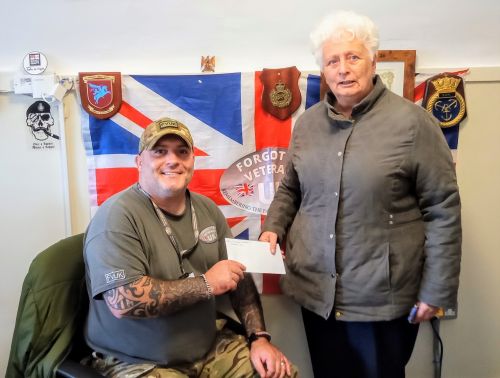 Here's President Carol Reynolds presenting a donation to Gary
Weaving who runs the Forgotten Veterans charity from
Fort Cumberland, in Portsmouth