Club news
Trevor's funeral will take place at Portchester Crematorium on Thursday July 14th at 10.30
and after at Pembroke Gardens B.C. for light refreshments
Dress code can be club uniform Men if possible wear your blazer or smart casual
Family flowers only donation to a charity to be announced
https://togetherinmemory.pancreaticcancer.
org.uk//in-memory/Trevor-Watkins
Platinum Jubilee Party
On Sunday 5th the Club came together for a Jubilee
Here's a snapshot of just some of the things we got up to: -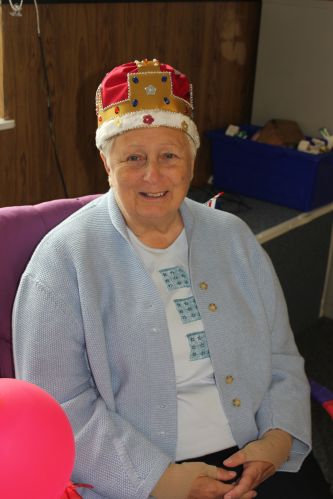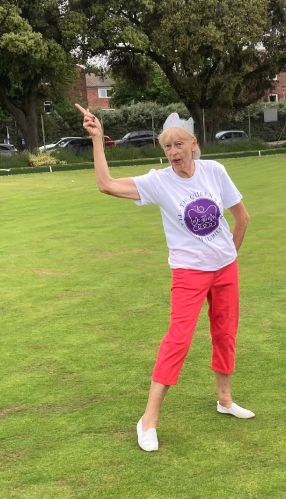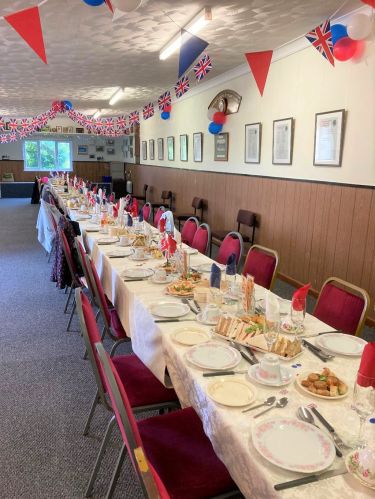 President Carol sets the tone Jill explains the bowling format Preparations for the meal well under way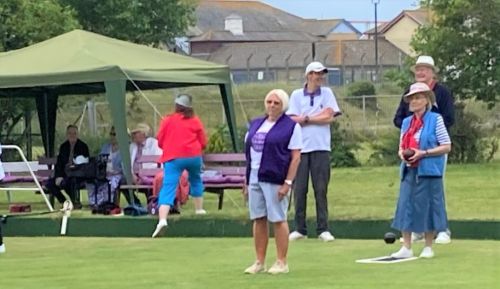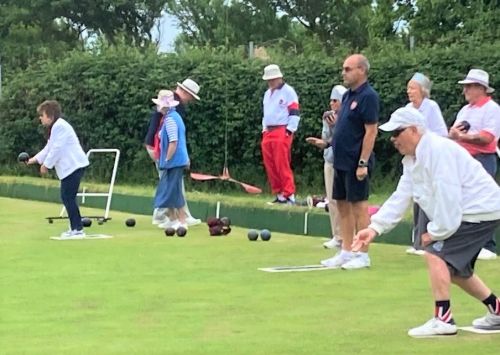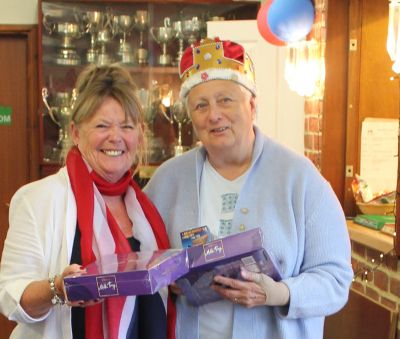 League and Other Matches
We had a mixed start to the season for the Women's and Men's Seasons this year but then did well in some of the P&DBA Competitions and the early rounds of National Competitions. If you go to the Affiliations tab above you can follow results and league table positions for the Women's Section (go to the Portsmouth and District Women's Bowling Association, click the link and you are on their website where you can see results and fixtures and current league tables for the Women's B League.
You can do exactly the same by visiting the P&DBA website for the Men's Team where the League and Combination teams are both in League 3. The Midweek Triples team is in Town Blue division.
Christmas Lunch and Presentation
In December we held our Annual Christmas lunch followed by the Presentation of Trophies to winners of the 2021 Club competitions. We did not run all of our competitions in 2021, mainly through Covid restrictions. However, here's a selection of photos of some of the winners holding on to their trophies....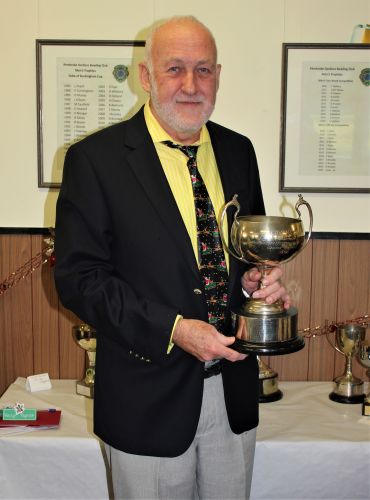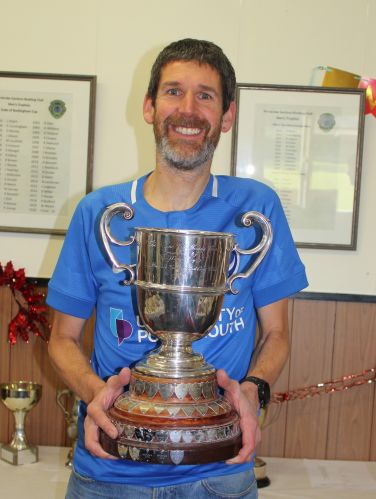 David Brookes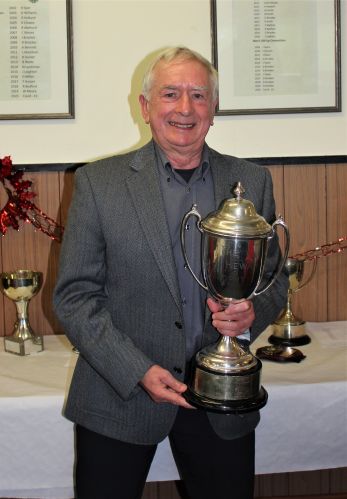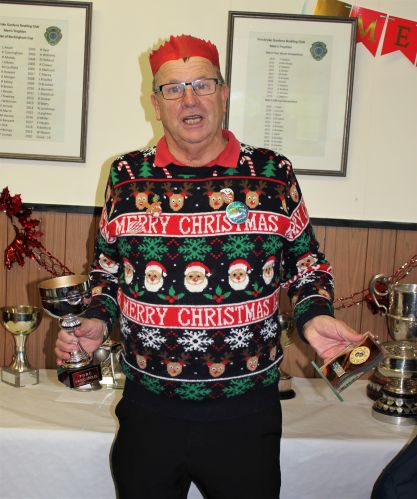 Dusty Miller, who received a special award for
Member of the Year for all the work he does for the Club
Our Candlelight Bowls end of season bash

28 bowlers took to the green on a pleasant balmy evening for our end of season Candlelight bowls session. We bowled until 8 pm when the fish and chips supper arrived and it all added up to a very pleasant, fun evening of bowls. Thanks to Dusty Miller who organised the event again this year. No candles, we've gone a bit more high tech!