Hello and welcome to the Pembroke Gardens Bowling Club website
You join us as the outdoor season has finished and we are busy planning next year's activities both on and off the green. The green has been handed over to our Green keeper for autumn maintenance after a very busy year for the Club.
We decided to give the green a thorough rake out this year and brought in a contractor with a Graden scarifier machine. Here he is in action:-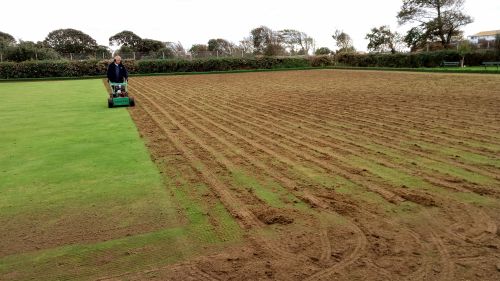 Our ladies enjoyed a really good year. Click on the Club News tab to see what they have achieved on the bowling green this season.
A special note for Touring Teams - if you would like to arrange a memorable game of bowls close to the Portsmouth and Southsea seafront please do get in touch. Details below.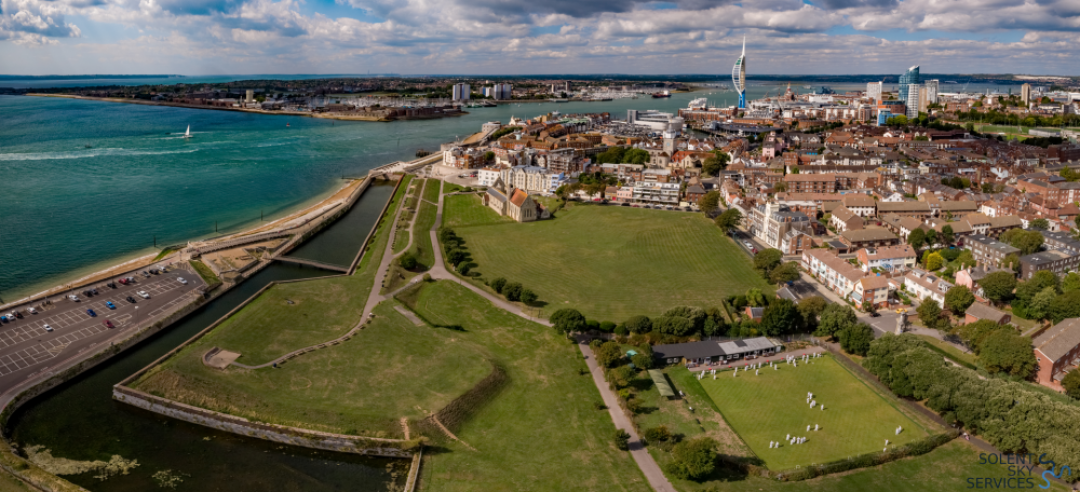 Touring Teams
If you are a touring team looking for a fixture on the South Coast just look at what Pembroke Gardens BC can offer. Six rinks (seven at a squeeze), a spacious clubhouse with ample room to seat over 50 people, a small but well-stocked bar and a warm welcome. Just click once on the About Us Tab above to see a map.
There are lots of hotels to choose from, other bowling clubs in and around Portsmouth and there is plenty for the non-bowlers to do. The Portsmouth Historic Dockyard with the new Mary Rose museum, HMS Victory and the Submarine museum are just a few minutes away. Boat trips around the harbour, the Spinnaker Tower, Gunwharf Quays for shopping or even a trip to the Isle of Wight, are all waiting for you to come and enjoy. So get in touch and we will look forward to welcoming you to our green.