Welcome to Pembroke Gardens Bowling Club - to all our members, friends and visitors. We look forward to 2021, having opened on 17 April and made a tentative start to the new season. Pre-booked only during Step 2 of the Roadmap, no spectators and no members of the public. But a start.
Sorry to say that we will NOT be running the Open Fours nor Triples this summer. I know this will disappoint our many supporters but we have got off to a late start this year and Trevor has not been very well.
Coronavirus Update - The Club is open to members only as we follow the Guidance issued by Bowls England. This means a maximum of 24 players, pre-booked and socially distanced on the green with equipment sanitised before and after use. The Clubhouse remains closed so no tea and no bar YET!! We are not open to the public. All leagues have been changed for 2021 to reduce travel and will not get under way until late May.

We await more freedoms after Step 3.

Until then stay safe, follow the rules and let us all look forward to spending more time on the green, in some form, in 2021
About the Club
We are a mixed Club, normally playing social bowls on the outdoor green every day of the week in the summer in addition to lots of competitive bowling. We run three Men's Teams and one Women's team in local Portsmouth and District Leagues. We host half a dozen friendlies (usually touring teams), run two Tournaments, 5 social events like evening quizzes and horse racing and dozens of internal Club Competitions. We like to claim there is "something for everyone" whatever your bowling experience or skill level.
News
Our Women's Section enjoyed a really good season last year but we are keen to attract a few more ladies to come and join in. Click on the Club News tab to see what they have achieved on the bowling green during the 2019 season. Come and build on this success next year in 2021.

We are a friendly Club with a busy schedule of activities during the summer but it doesn't end there. The Club has two indoor mats where we play Short Mat bowls from the end of September through to April. Subscriptions are just £90 for a full season of bowling. So come in and meet us - find out what we can offer and join in the fun!
And just look at the photograph below to see where we are situated. Come and enjoy "Bowling by the Sea" in Portsmouth.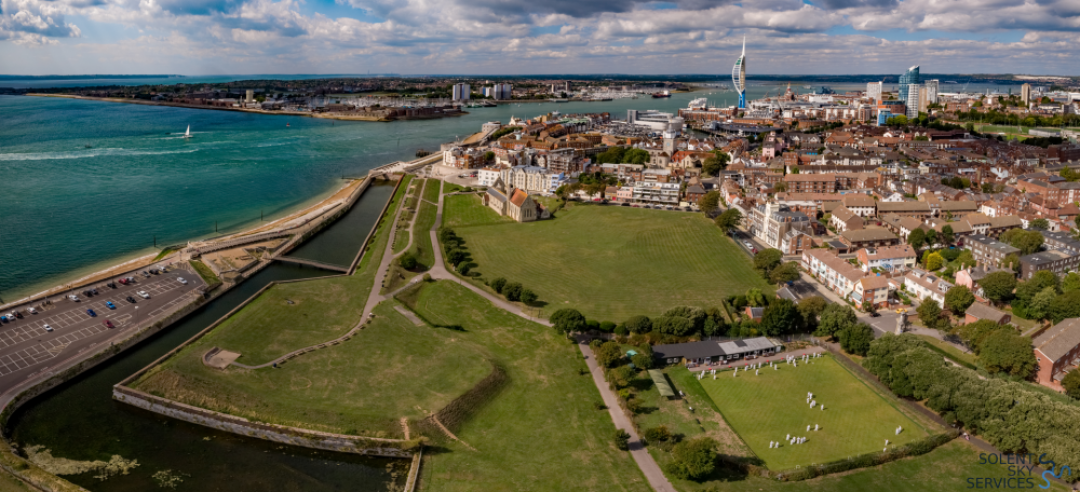 Touring Teams
If you are a touring team looking for a fixture on the South Coast just look at what Pembroke Gardens BC can offer. Six rinks (seven at a squeeze), a spacious clubhouse with ample room to seat over 50 people, a small but well-stocked bar and a warm welcome. Just click once on the About Us Tab above to see a map.
There are lots of hotels to choose from, other bowling clubs in and around Portsmouth and there is plenty for the non-bowlers to do. The Portsmouth Historic Dockyard with the new Mary Rose museum, HMS Victory and the Submarine museum are just a few minutes away. Boat trips around the harbour, the Spinnaker Tower, Gunwharf Quays for shopping or even a trip to the Isle of Wight, are all waiting for you to come and enjoy. So get in touch and we will look forward to welcoming you to our green.