2013 - An important year for the Club
This was such an important year for the Club. First of all it was our 90th anniversary, the Club having been formed in 1923. Pembroke Gardens used to include tennis courts too but it's been the exclusive home of the bowling club for many years now.
This was also the year that we took over responsibility for the maintenance of our bowling green and the clubhouse. We have a new 25 year lease from Portsmouth City Council and those are the new terms so we have to take care of our facilities as well as run an active club.
This makes all of our social events, friendlies and fund-raising all the more important. Subscriptions have had to be increased but other forms of revenue will help secure the Club's future - so we plan to be around as a successful club to celebrate our centenary in 2023.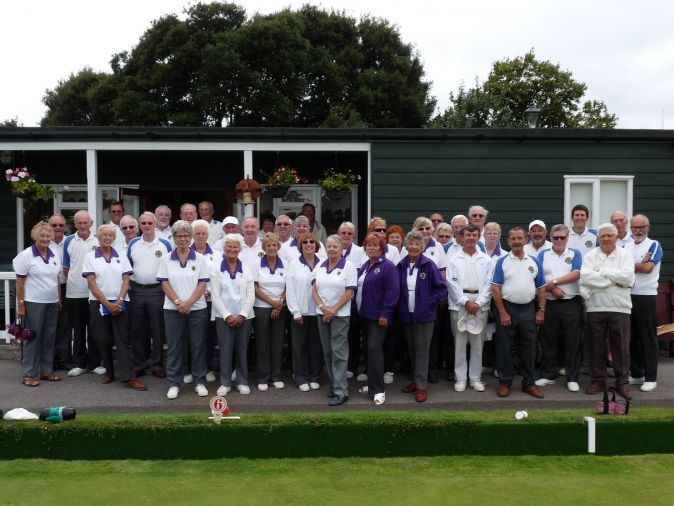 Members get ready for the annual Captains' Day match followed by a 90th Anniversary Celebration meal.